Animal baits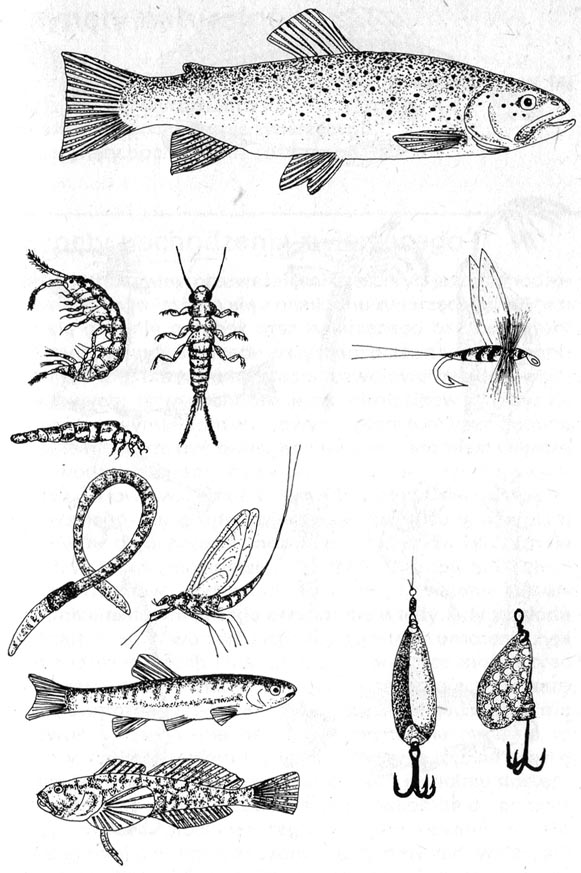 The basic ingredients of the natural food of salmonids and commonly used types of bait for their catch.
The natural food of the majority of fish is of animal origin; consists of animal plankton, which feed mainly on fry and animal benthos, which is used primarily by adults. Benthos are the individual development stages of aquatic-terrestrial insects: bloodworm larvae, jętek, cookies and sprouts. Of the ingredients listed above, plankton as a ready-made bait cannot be considered, while the larger larvae of water insects are ideal bait, suitable for catching all groups of fish throughout the entire fishing season. Fish can also be included in the group of animal benthos in the broad sense of the term (little fish, the so-called. live, it is used for predator fishing).
Water-terrestrial insect larvae are the most versatile lures and they can come in handy, when all others fail. Many types of such larvae live in the waters and their immediate surroundings. In practice, however, only some of their species reaching larger sizes can be considered (they can be put on the hook). However, if it is not possible to catch small baits on the hook, we can successfully fish with their beam (e.g.. on a bundle of tubes). The most effective and generally available larvae are bloodworms, perfect for bream fishing, pigs, roach, rudd, cert i in. We catch them most effectively at the end of the season, when the fish are satisfied with even a small prey. Anglers are also regular prey when fishing for bloodworm larvae: fast, karp, lin.