With what amura lures.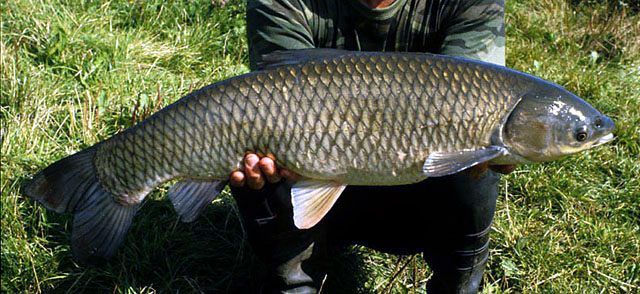 One of the reasons for the enthusiastic acceptance of grass carp by anglers was this, that when it is caught, the problems with preparing baits and baits are eliminated; in fact, a piece of something green broken in the garden on the way to the water should be enough. How is it really, we can find out from the list below 211 grass carp fishing in several countries.
Catch percentage breakdown by bait.
Region

Maize,

grain

Bread

peel

Cakes,

sharps

Lands

care

Lures

animal

Lures

vegetable

Other

Together

pieces

Slovakia

40,0

18,5

18,5

12,5

2,5

–

8,0

40

Hungary

88,3

2,6

1,3

–

2,6

2,6

2,6

77

Poland

10,8

14,5

36,4

18,2

7,3

7,2

5,4

55

Germany

12,8

36,0

33,3

12,8

–

–

5,1

39

Together % pcs.

38,0

17,7

22,4

10,9

3,1

2,5

5,2

211
It turns out, that e.g.. in Hungary on 77 pieces only 2 were caught on green bait (alfalfa and lettuce leaf), in Poland with 55 just 2, in Germany and Slovakia (respectively 39 i 40 caught pieces) not a single grasshopper has eaten for plants. This can be explained by this, that grassroots have rarely been attempted to catch plants so far, and the above-noted specimens were caught by accident, when fishing for carp.
One can generalize the results from Hungary, where the vast majority of grass carp was caught on maize (took on a bait intended for carp). The share of maize in catches in Slovakia is also quite high (40%). Corn also turns out to be the most effective on average, leads in front of the cake, kibble and bread. The conclusions from this list are obvious: Slovak and Hungarian anglers catch grass carp by accident, and only in the case of Polish and German anglers can talk about a more systematic catch. We can also support our thesis with information about it, that fruit is also used as bait in these countries (plums, cherries). Under the heading 'Animal baits" it's about earthworms, larvae of flies, meat of snails, catches of fish fillets have also been reported. The range of other lures is also rich – np. puffed rice, oatmeal etc.. We know about a few spoon fisheries, hard to believe, that they were actual bites (rather random hooks about some parts of the fish's body).
With the fishing of grass amur today it becomes a necessity to replace randomness with rules, because overgrown individuals (in Hungary overwhelming is quite common 30 Kg) should gradually give way to younger ones. Specializing in fishing for grass carp requires, first of all, the selection of optimal lures, so definitely green plants or carrots, peas, etc.. Tell the truth, it would be a superfluous luxury to waste more valuable lures for the amur, when a piece of greens is enough. As long as we can advise something, we suggest you first try the effectiveness of green plants. When fishing in muddy waters, we have the right type of groundbait at hand – a tuft of plants, dug with roots and part of the earth. Such a tuft can be easily and accurately cast, and after falling to the bottom, the green part protrudes and remains at the disposal of the grasshoppers. We use the method of baiting and catching grass carp for greens, especially in waters with a larger stock of grass carp, which has already successfully decimated aquatic vegetation.