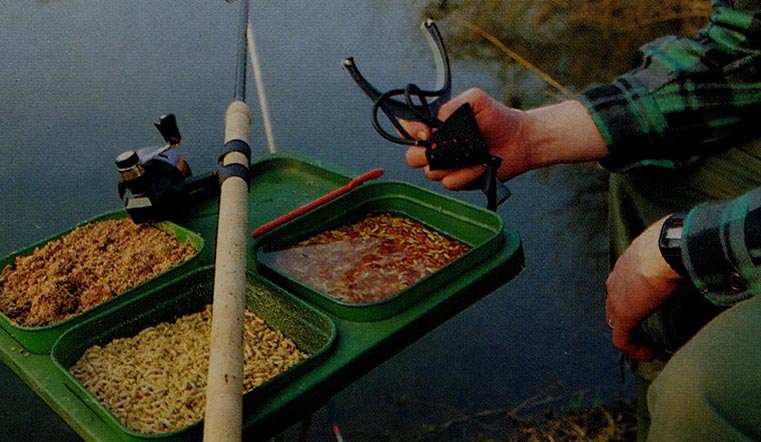 Imported from England, white worms have an "expiry date" almost unlimited", provided, that they will be stored in the refrigerator at a constant temperature from 0 into +1 C. The lure is brought by the Klages company. The English add a special "preservative."", which inhibits the transition of the larvae to the pupal phase. However, I had a lot of doubts about it. My reservations got even bigger, when a bulky plastic bag was delivered to me by post, containing 0.5 liter of these worms. On the way, they have already warmed up well. I put them quickly in the refrigerator. Two weeks have passed, then three weeks, and the white worms haven't changed at all. In the meantime, the fridge was through 2 days off, because I accidentally pulled the plug out of the socket.
Heat – cold, heat – cold: the white worms had a real temperature swing. Earlier doubts began to fade away.
After four weeks, I tested this lure in practice over the water. After opening the sealed package, the worms moved lazily and already had a slight light brown color. They sank perfectly in the water. For half a liter of bait I counted only approx. 20 pieces, that swam (pupae).
The last word, however, belonged to the fish. I was fishing for chub in the Ruhr River in 'English" a way to make a match rod, delicate float and no specific bait. I lured fish into the fishery with literally single worms and pupae, I fired my slingshot. The result spoke for itself – a dozen nice chubs in 2.5 hours. They took on both the larvae and the pupae. Little "control" their esophagus showed, that the white worms were tasty snacks. The rest of the worms were still "fresh" in the refrigerator a week after the catch".