Catch with a water ball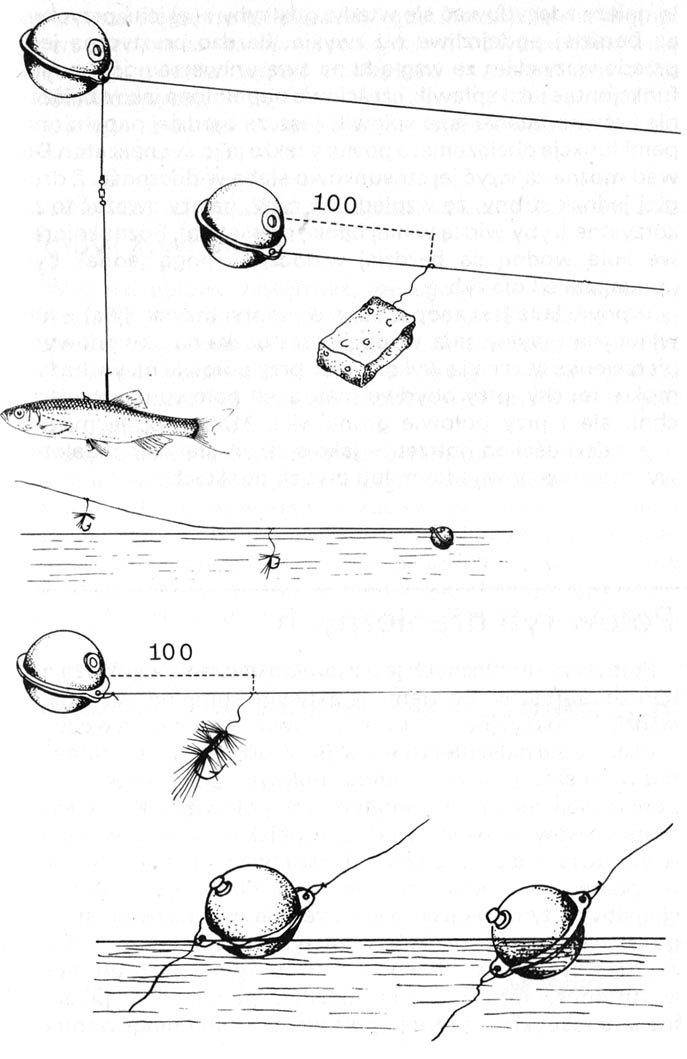 Ways of using the water ball (data in cm).
The water ball can be included in the group of very useful aids, you can fish in many ways thanks to it. You should decide on the ball then, when the fish are for some reason more suspicious than usual. It is very practical mainly because of its versatility: when empty it functions as a float, partially filled as a load and simultaneously as a float, even more full, it acts as a load, and it will also serve as a signaling device. The disadvantages include its relatively poor visibility. On the other hand, however, because of the fish, this should be considered beneficial (the fish see a bubble of air in it). The multi-colored water balls are more visible, however, they may be "suspicious" for fish.
A typical ball is provided with a valve (even two) – for pouring in and out of water – and lugs on the circumferential ring. It can be used when fishing for dry or wet flies, with both methods of surface fishing, but also with ground cover. You can mount it – depending on the needs – as a fixed or in-line float, fixed at one or two points.